The Animation Workshop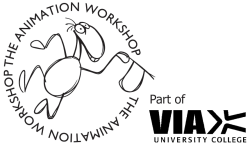 The Animation Workshop is organized as a Centre for Animation and Visualization (CAV), providing knowledge and competency development for the Danish media industry through activities and development project in the 7 departments: The Animation Bachelor Department, Graphic Storytelling, Professional Training, Open Workshop, The Drawing Academy, Animated Learning Lab, and company cluster/incubation house Arsenalet.

CAV has access to the newest animation related research and development through an extended international network of companies and professionals. As a knowledge centre, The Animation Workshop handles dissemination of relevant information and acts as link between interested parties and relevant contacts within the animation industry.

WANT TO EXPLORE THE VISUAL'S POTENTIALS FOR KNOWLEDGE GENERATION
WITH US?

Join ViLD, contact Mie Buhl:

mib@hum.aau.dk